Mason Jar Speaker (Bluetooth)
Mason Jar Speaker (Bluetooth) is a great way to listen to music from your smartphone. Quickly connect to the speaker wirelessly via Bluetooth and bust out high volume, crystal clear sound from your favorite apps: Spotify, Pandora, YouTube, etc. With 10+ hours of battery life, you're ready for your next adventure!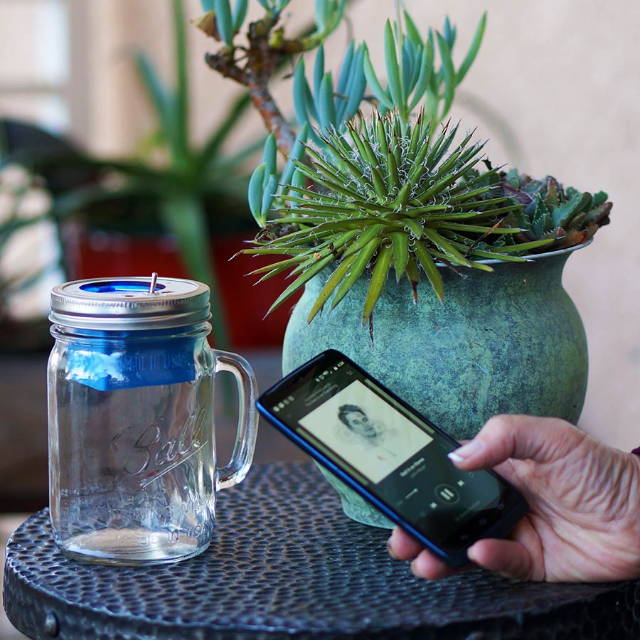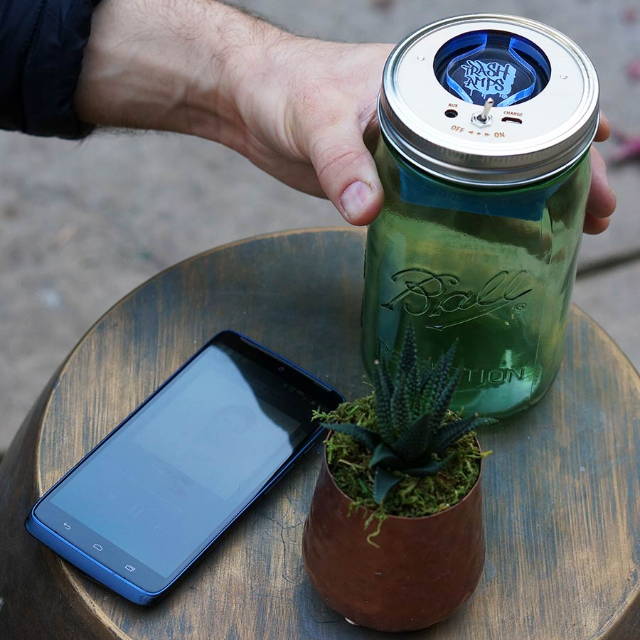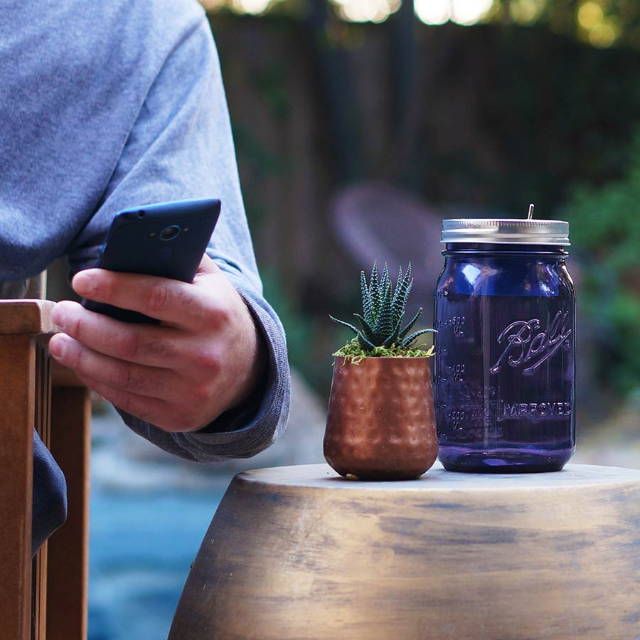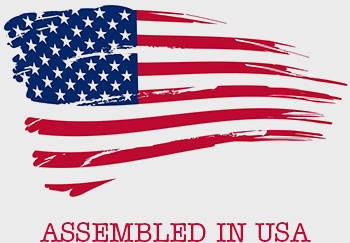 Mason Jar Speaker (Bluetooth) comes pre-assembled and ready to play music! We hire local qualified individuals in need of extra income to build our speakers for you. We verify the quality and performance of each speaker before shipment. When you purchase this product, you are helping create more employment opportunities for people in Santa Clara, California, USA.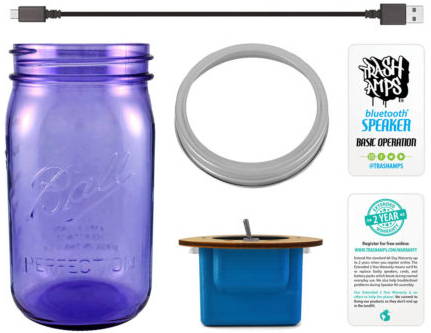 Assembled in USA using Earth Friendly design and materials
Connect wirelessly with Bluetooth to your smartphone, iPad, etc
AUX input for devices without Bluetooth (AUX cord not included)
Simple on/off toggle switch, easy to use
Volume of the speaker is controlled by your device
3W amplifier with 2 inch full range driver
Rechargeable Battery gives you 10+ hours of music time
Speaker fits inside any "wide mouth" mason jar: Ball, Kerr, etc
High Performance Rechargeable Battery
Blue when speaker is playing music.
Lights flash when searching for device.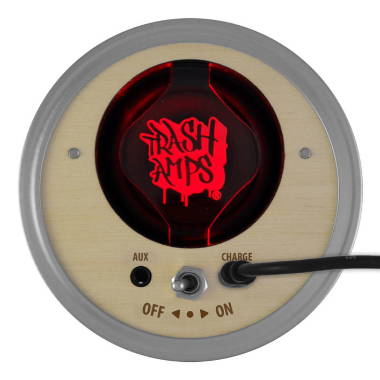 Red when speaker is charging.
Full charge requires about 3 hours.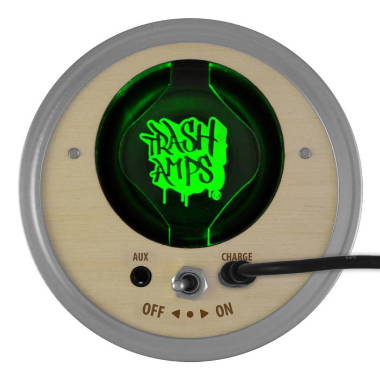 Green when speaker is fully charged.
You're ready to play music again!
Received my Trash Amp yesterday, everything is running smoothly. Loving it and it has a great sound. I have a friend who may place an order in the near future. She's thinking these would be great for campfire nights out on her property. Thank you again, and keep up the good work.
You are a small company, and handmade/USA made was a draw for me. I enjoy crafting and creative things and was impressed with the new idea, and the use of items that one wouldn't normally think to put together.
I bought this for myself at a local market. Amazing sound quality, beautiful presentation!
– Rachel from Spencer, OH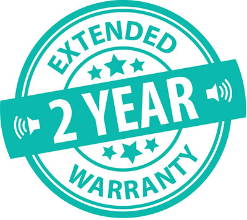 All of our products come with a standard 60 Day Warranty and Return Policy. We will fix, replace, or refund your order within 60 days of purchase if it breaks or if it doesn't suit your needs. We want all of our customers to be happy!
Extend the standard 60 Day Warranty up to 2 years when you register online (instructions provided after purchase). The Extended 2 Year Warranty means we're happy to fix or replace faulty speakers, cords, battery packs which break during everyday use for up to 2 years after purchase. We also help troubleshoot problems during Speaker Kit assembly.
Our Extended 2 Year Warranty is an effort to help the planet. We commit to fixing our products so they don't end up in the landfill.