Mason Jar Speaker (Bluetooth)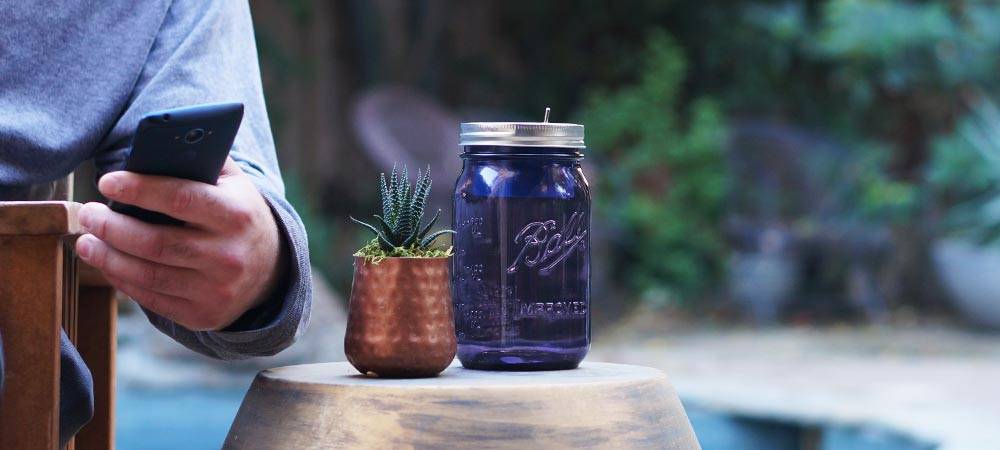 Mason Jar Speaker (Bluetooth) is a great way to listen to music from your smartphone. Quickly connect to the speaker wirelessly via Bluetooth and bust out high volume, crystal clear sound from your favorite apps: Spotify, Pandora, YouTube, etc. With 10+ hours of battery life, you're ready for your next adventure!
Pick your Mason Jar Bluetooth Speaker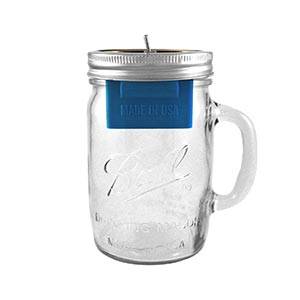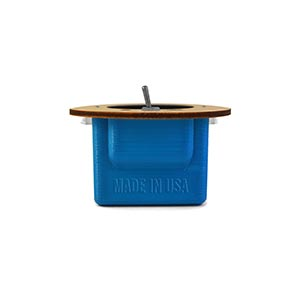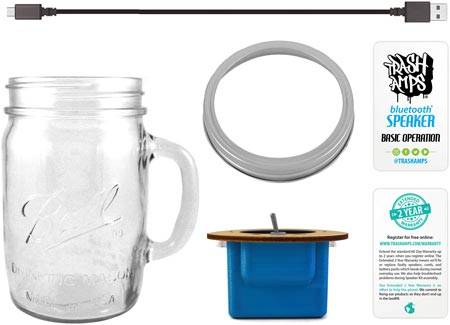 Bluetooth Speaker Unit
Instructions Card
Warranty Card
USB Micro Charging Cable
Jar and Metal Ring (optional)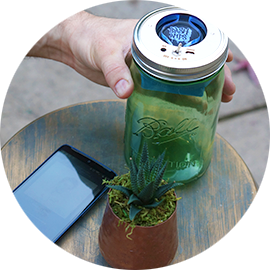 Amazing Sound
Surprisingly great sound for your bedroom, kitchen, or backyard BBQ. For you tech nerds, we're using a 2 inch full range speaker driver and a 3W amplifier (140 to 20 kHz). Who knew sustainability could sound so good?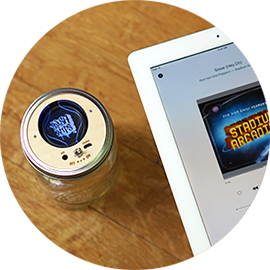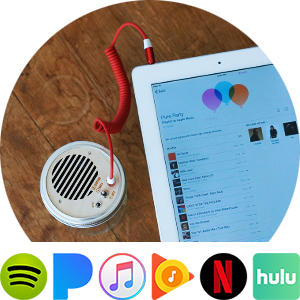 Bluetooth Speaker
Works great with your iPhone, Android, tablet, laptop, etc. Pair your Bluetooth device with the speaker and stream audio from your favorite apps: Spotify, Pandora, Apple Music and more.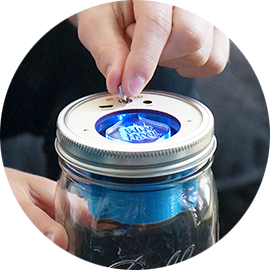 Turn it up
There's one switch with easy "on" and "off" settings. Pair the speaker in your devices Bluetooth settings and then control the music volume using the volume buttons on your device. Easy peasy!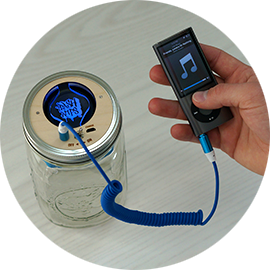 AUX Input
Have an older device without Bluetooth? You can still connect using an AUX cord (not included) to play music from any device with a headphone port.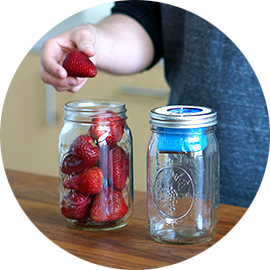 Reuse It For Music
The glass Mason Jar is Earth-friendly because it is easily reused and recycled. Better yet, reuse a jar from home so we don't have to ship one in the mail. Our Bluetooth Speaker fits inside of any "wide mouth" mason jar.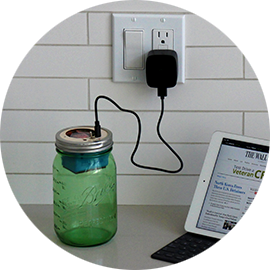 Long Battery Life
Built-in rechargeable battery gives you 8+ hours of music (max volume) or 20+ hours (moderate volume). Simply plug the speaker into a USB port using the included Micro USB Charging Cable and you'll be charged up in no time!
High Performance Rechargeable Battery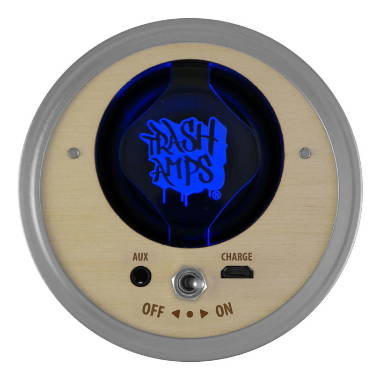 Blue when speaker is playing music.
Lights flash when searching for device.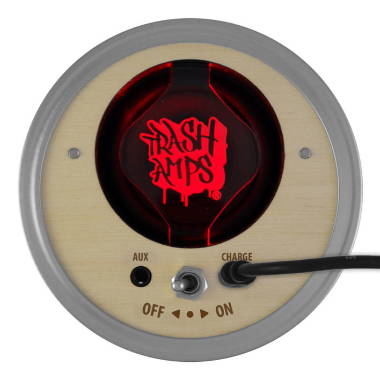 Red when speaker is charging.
Full charge requires about 3 hours.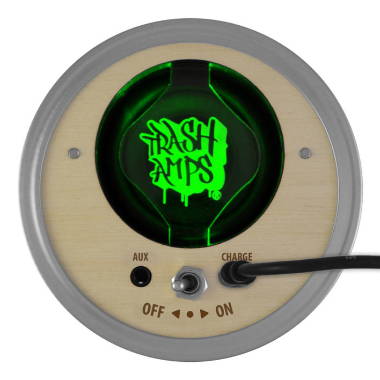 Green when speaker is fully charged.
You're ready to play music again!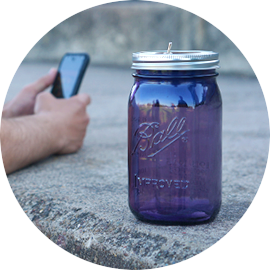 Brad from Atlanta, GA:
I absolutely love my bluetooth trash amp, so much so that I bought one for every member of my family! Just recently, I was at a barbecue with my cousin, and we used the trash amp for some tunes on the patio!! It works with every music app that my iPhone supports, so we were taking turns with our personal Spotify playlists. Very fun and very practical item for those wanting to listen to quality sound on a budget without sacrificing your rustic vibe!!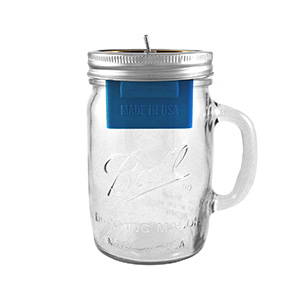 Bluetooth Speaker with Clear Jar (24 oz)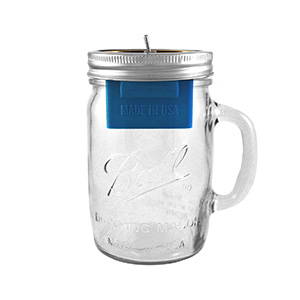 ---
Bluetooth Speaker with Clear Jar (24 oz)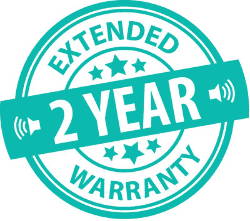 All of our products come with a standard 60 Day Warranty and Return Policy. We will fix, replace, or refund your order within 60 days of purchase if it breaks or if it doesn't suit your needs. We want all of our customers to be happy!
Extend the standard 60 Day Warranty up to 2 years when you register online (instructions provided after purchase). The Extended 2 Year Warranty means we're happy to fix or replace faulty speakers, cords, battery packs which break during everyday use for up to 2 years after purchase. We also help troubleshoot problems during Speaker Kit assembly.
Our Extended 2 Year Warranty is an effort to help the planet. We commit to fixing our products so they don't end up in the landfill.